Here at Prime Foods, we know a thing or two about delicious foods. From our earliest beginnings, our third-generation company has prided itself on quality food and impeccable service.
Under founder Freeman Kramer, we began our story on a small farm in Boonville, Indiana, selling chickens, eggs, and dairy. His son Glenn continued to grow the business and its sales of egg products across the country.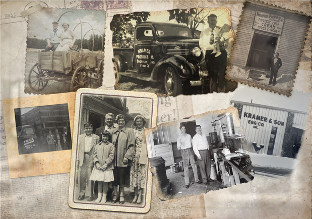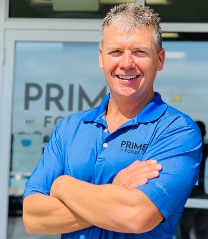 Now at the leadership of current CEO and third-generation owner Jay Kramer, as our Prime Foods and Kramer Farms brands continue to grow, so does our commitment to innovation and quality food. To serve current trends and the consumer's busy life, the company's focus is on providing for growing families, fresh-food restaurants, and on-the-go consumers.
Many of the hard-boiled eggs we produce are used by restaurants and food service providers and incorporate into salads, deviled eggs, potato salads, and everything in between. Our growing line of Kramer Farms hard-boiled egg packs and Pro-Go Protein Packs were created for individuals and families and the everyday busy lifestyle.
These refrigerated packs feature all your favorite snacks, including a variety of cheeses, meats, and even chocolate-covered almonds, making for the perfect boost you need to get through the day. Ask for Pro-Go Protein Packs at your local grocer!
Prime Foods, providing innovative food solutions to America, from right here in Indiana.